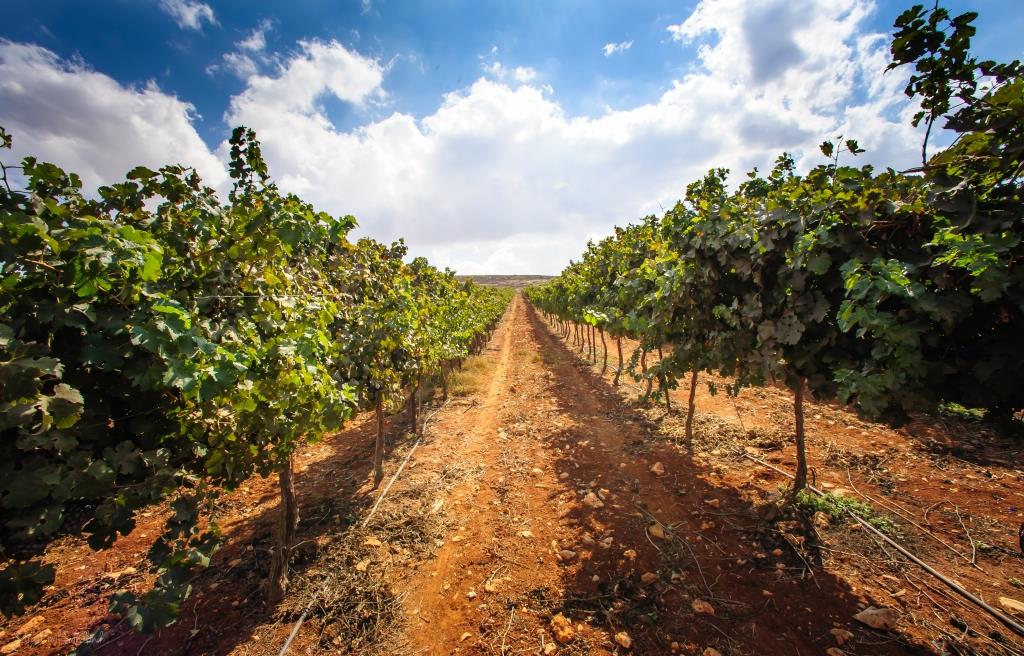 These terms of use ("Terms of Use") are a legally binding agreement between Lev Haolam Judea & Samaria Ltd. Israeli Company Number 515056927 ("we", "us", "our", "LEV HAOLAM" or the "Company") and you ("user" or "you") and governs your use of our services as defined below and website available at: www.levhaolam.com ("Website"). It is important and recommended that you take the time to read these Terms of Use carefully.
BY ENTERING TO, ACCESSING OR USING THE WEBSITE OR ITS SERVICES YOU ACKNOWLEDGE THAT YOU HAVE READ AND UNDERSTOOD THESE TERMS OF USE, OUR PRIVACY POLICY AS WELL AS OUR SHIPPING & RETURNS POLICIES ALL INCORPORATED HEREIN (COLLECTIVELY THE "TERMS"). YOU AGREE TO BE BOUND AND TO FULLY COMPLY WITH THE TERMS, YOU FURTHER AGREE TO COMPLY WITH ALL APPLICABLE LAWS AND REGULATIONS REGARDING YOUR USE OF THE WEBSITE OR SERVICES AND YOU ACKNOWLEDGE THAT THESE TERMS CONSTITUTE A BINDING AND ENFORCEABLE LEGAL ELECTRONIC CONTRACT BETWEEN YOU AND US WHICH FURTHER ENFORCES CLASS ACTION WAIVER AND ARBITRATION PROVISION AS DETAILED BELOW IN THE DISPUTE RESOLUTION SECTION (Section 13). IF YOU DO NOT AGREE TO THE TERMS YOU SHALL CEASE USING THE WEBSITE OR SERVICES IN ANY MANNER WHATSOEVER.
We reserve the right to periodically amend or revise the Terms at our sole discretion; such changes will be effective immediately upon the display of the revised Terms on the Website. The last revision date will be reflected in the "Last Modified" heading. Your continued use of the Website or Service following the notification of such amendments constitutes your acknowledgement and consent of such amendments to the Terms and your agreement to be bound by the terms of such amendments. In the event of a material change we will make best efforts to notify you through your account as defined below.
1. SERVICE
LEV HAOLAM is an organization that supports local Jewish business owners in Judea and Samaria who are suffering because of the anti-Israel Boycott, Divestment and Sanctions (BDS) movement. Lev Haolam gives pro-Israel individuals the opportunity to support these Jewish pioneers and their families through our Surprise Monthly Package Project. Members who sign up to our Website and become members of Lev Haolam shall receive monthly packages filled with products (inside each monthly package, our subscribers receive approximately 7 to 8 unique items that are produced by companies specially within the Judean, Samarian, and Golan Heights regions, who have been boycotted by the international community. The products and amounts in each package vary every month, but can include honey, tea, wine, oils, chocolates, spices, dried fruits and vegetables (many of which are organic), organic cosmetics, Judaica items, jewelry, decorative and handmade artisan crafts, various household items etc.) produced by the families and small businesses of Judea and Samaria (each of such products and/or packages shall be referred to as "Item").
2. REGISTERING AND CREATING AN ACCOUNT
You can use and view the Website at any time and at any time you will be further able to sign up, pay the monthly fee and create an account in order to become a member ("Account") all as detailed on our Website and as updated from time to time. You are responsible for maintaining the confidentiality and for restricting the access to your Account and password and you are solely responsible for all activities which occur under your Account and password. You agree to immediately notify us of any disclosure or unauthorized use or breach of security at support@levhaolam.com. You hereby represent and warrant that any and all information provided by you through the Service and within creating the Account is and will be accurate and complete.
3. INTELLECTUAL PROPERTY
The Website, Services, Items, Item's descriptions, pictures, video, signs and all of other content available herein, including but not limited, blogs, articles, images, text, trademarks, logos and designs (collectively, "Content") owned by Company or its third-party partners and provided to you for your personal and non-commercial use, all subject to the Terms herein.
By accessing the Website, using the services or creating an account, we hereby grant you a limited, non-exclusive, non-transferable, non-commercial license to access the Website and use the service. Except as provided herein, no right, title or interest shall be licensed to you, and we reserve any and all rights, title and ownership of the Service, Website and Content. We reserve the right to disable the access to Services or other services by anyone who infringes the intellectual property rights of others.
4. COPYRIGHT INFRINGMENT
We respect and expect you to respect the rights of copyright holders, if you believe the website or the Services, infringed your copyright rights, please contact us at support@levhaolam.com and submit a complaint ("Infringement Complaint"). Please ensure your infringement complaint contain the following: An electronic or physical signature of the person authorized to act on behalf of the owner of the copyright interest; A description of the copyrighted work that you claim has been infringed; A description of where the material that you claim is infringing is located on the Website; Your address, telephone number, and email address; A statement by you that you have a good faith belief that the disputed use is not authorized by the copyright owner, its agent, or the law; A statement by you, made under penalty of perjury, that the above information in your notice is accurate and that you are the copyright owner or authorized to act on the copyright owner's behalf.
5. RESTRICTIONS OF USE
You agree only to use the Website, Services and Content as set forth in these Terms and according to applicable laws and regulations. You shall not agree to; nor shall you authorize or encourage any third party to: (i) use the Service in non-compliant or illegal manner; (ii) prevent others from using the Service; and (iii) use the Website and Service for any fraudulent or inappropriate purpose. You are responsible for any of your actions which breach or could be reasonably construed as a breach of these Terms.
You shall not: (i) circumvent, disable or otherwise interfere with security-related features of the Website and Service; (ii) modify, create a derivative work of, reverse engineer, disassemble the Content; (iii) remove, deface, obscure, or alter the Website and Service or any Content therein including any third parties' copyright notices, trademarks, or other proprietary rights provided as part of the Service; (iv) use the Website and Service for benchmarking purposes or to develop any website, software, application, product or service that is the same as, substantially similar to, or competitive with the Service; (v) use the Website and Service to promote, conduct, or contribute to fraudulent, obscene, pornographic, illegal or otherwise inappropriate activities, including without limitation, deceptive impersonation in connection with contests, pyramid schemes, surveys, chain letters, junk e-mail, spamming or any duplicative or unsolicited messages; (vi) use any robot, spider, other automated device, web-bar, other web-client, device, software, routine or manual process to monitor or scrape information from the Website; or (vii) otherwise use the Website, Service or Content in any unlawful manner or in breach of these Terms.
We may prevent you from using the Website and our Services if we become aware of any action which breaches or which is reasonably construed as a breach of the Terms. We may also limit your use of the Website for any other reason and retain the right to terminate your use of the Website at our sole discretion.
WE MAKE NO REPRESENTATION OR WARRANTIES THAT THE SERVICE IS OR WILL BE AVAILABLE FOR USE IN ANY PARTICULAR LOCATION OR AT SPECIFIC TIME. WE MAY CHANGE, MODIFY, SUSPEND, OR DISCONTINUE ANY ASPECT OF THE SERVICE AT ANY TIME. YOUR ACCESS TO THE WEBSITE AND USE OF THE SERVICES IS AT YOUR OWN RISK AND RESPONSIBILITY.
6. TERMS OF SALE
Subscribing to our membership plan and receiving all Items, are subject to availability and to confirmation of the membership which shall be displayed following your submission. When joining, you may use any payment method you prefer (such as: credit cards or PayPal) as available at that time on the Website. We will charge the same method of payment again on a recurring monthly basis (either 30 days later on the same calendar day or at the beginning of each calendar month) as long as you elect to remain a member. Our membership price includes any applicable taxes and you are not responsible for any additional customs and import taxes that may apply. If such occur please contact us at support@levhaolam.com. However, we shall not be responsible for any delays in shipment which may be due to customs and or carrier delays. We may use a third-party payment processor when you place an order ("Third Party Processor"), therefore, we have limited control and will not be held responsible for error by the Third Party Processor occurring during the order and purchase. We will make best efforts to assist in any such errors with Third Party Processors.
Membership's price is the price displayed at the time you submit your order. Thus, the price may be altered up or down by the time you submit your order or if you change a currency choice. We make best efforts to ensure all Item's details displayed on the Website and/or in the package are accurate, errors such as mispricing may occur. The Content (especially the selected Items) may contain certain typographical inaccuracies or incomplete information. We may, at any time, correct any of such inaccuracies without prior notice. In case you are not satisfied with your purchase due to any inaccuracy, you may return the Item(s) you have purchased according to our Shipping, Returns & Exchanges policy.
WE ARE NOT A NON PROFIT ORGANIZATION AND WE DO NOT SUPPLY TAX DEDUCTIBLE RECEIPTS.
7. SHIPPING, RETURNS & EXCHANGES
When subscribing to be a member, we will ship your monthly package within the first week of each calendar month using an international courier service. Usually packages will arrive within 2-3 weeks, however they may arrive sooner or later as we do not assume any responsibility on behalf of the courier or commit to any delivery date. We will supply you with a tracking number for each package.
In the event that a package does not arrive, please contact support@levhaolam.com and we will send out a new package to you. Once the package arrives to your door, we no longer are responsible for its delivery. However, defects with items within the package may exist and should be reported to us in order for us to report back to the manufacturer. We will use our best efforts to replace or refund the cost of a defective item BUT IN NO EVENT SHALL ASSUME ANY LIABILITY FOR SUCH A DEFECT which is a result of a third party manufacturer's actions. Furthermore, you hereby agree that any claims you may have relating to an item (other than a request for a refund or replacement item) due to consuming or using an Item, shall be directed solely to the manufacturer of such item.
In addition, packages may include allergenic items such as, fruits, nuts, other food products etc. IT IS YOUR SOLE RESPONSIBILITY TO INSPECT EACH PRODUCT AND INQUIRE RE ITS ALLERGENIC STATUS. WE SHALL NOT BE LIABLE TO ANY BODILY HARM CAUSED BY NEGLIGENT CONSUMPTION OF SUCH ITEMS BY YOU.
Canceling orders and or replacing items which are not defective shall be requested by contacting support@levhaolam.com and shall be as per applicable Israeli law regarding such transactions.
8. PRIVACY
Our Privacy Policy (insert link) describes how we access, use, store and share your information when you access the Website and use the Services, and is incorporated in these Terms by reference. By accessing the Website and using the Services, you agree and understand that we will use your information as set forth in our Privacy Policy. Further, by entering your email address and subscribing you hereby agree to receive our promotions and other commercial messages, you may unsubscribe at any time.
9. VIRUSES
You must not misuse this Website by knowingly introducing viruses, trojans, worms, logic bombs or other material that is malicious or technologically harmful. You must not attempt to gain unauthorized access to this Website, to the server in which it is stored, or to any server, computer or database connected to it. You must not attack this Website via a denial-of-service attack or a distributed denial-of-service attack.
By breaching this provision, you would commit a criminal offence under relevant criminal laws. We will report any such breach to the relevant authorities and will co-operate with those authorities by disclosing your identity to them. In the event of such a breach, your right to use this Website will immediately cease.
10. DISCLAIMER OF WARRANTIES
THE WEBSITE AND SERVICE ARE PROVIDED ON AN "AS IS" AND "AS AVAILABLE" BASIS WITHOUT WARRANTIES OF ANY KIND, EXPRESS OR IMPLIED, INCLUDING, WITHOUT LIMITATION, REPRESENTATIONS, WARRANTIES AND CONDITIONS OF MERCHANTABILITY, FITNESS FOR A PARTICULAR PURPOSE, TITLE, NON-INFRINGEMENT, AND THOSE ARISING BY STATUTE OR FROM A COURSE OF DEALING OR USAGE OF TRADE. COMPANY DOES NOT WARRANT THAT THE WEBSITE, CONTENT AND SERVICES WILL OPERATE ERROR-FREE, OR THAT THE WEBSITE, CONTENT AND SERVICE IS FREE OF VIRUSES OR OTHER HARMFUL CODE OR THAT THE COMPANY WILL CORRECT ANY ERRORS IN THE SERVICE OR WEBSITE. YOU AGREE THAT COMPANY WILL NOT BE HELD RESPONSIBLE FOR ANY CONSEQUENCES TO YOU OR ANY THIRD PARTY THAT MAY RESULT FROM TECHNICAL PROBLEMS, INCLUDING WITHOUT LIMITATION IN CONNECTION WITH THE INTERNET (SUCH AS SLOW CONNECTIONS, TRAFFIC CONGESTION OR OVERLOAD OF OUR OR OTHER SERVERS) OR ANY TELECOMMUNICATIONS OR INTERNET PROVIDERS. COMPANY DOES NOT WARRANT, ENDORSE OR GUARANTEE ANY CONTENT OR SERVICE THAT IS DISPLAYED OR FEATURED BY COMPANY, ITS PARTNERS AND EVEN OTHER USERS MADE AVAILABLE THROUGH THE WEBSITE OR SERVICE. EXCEPT AS EXPRESSLY STATED IN THE TERMS THE COMPANY DOES NOT MAKE ANY REPRESENTATIONS, WARRANTIES OR CONDITIONS OF ANY KIND, EXPRESS OR IMPLIED, AS TO THE SECURITY OF ANY INFORMATION YOU MAY PROVIDE OR ACTIVITIES YOU ENGAGE IN DURING THE COURSE OF YOUR USE OF THE WEBSITE OR SERVICE. APPLICABLE LAW MAY NOT ALLOW THE EXCLUSION OF CERTAIN WARRANTIES, SO TO THAT EXTENT CERTAIN EXCLUSIONS SET FORTH HEREIN MAY NOT APPLY.
11. LIMITATION OF LIABILITY
YOU ACKNOWLEDGE AND AGREE THAT TO THE FULLEST EXTENT PERMITTED BY LAW, COMPANY (INCLUDING, WITHOUT LIMITATION, ITS AFFILIATES AND THEIR RESPECTIVE OFFICERS, DIRECTORS, EMPLOYEES AND AGENTS), AS WELL AS ITS VENDORS, DISTRIBUTORS, THIRD PARTY LICENSORS, OR EQUIPMENT AND SERVICE PROVIDERS SHALL NOT BE LIABLE FOR ANY INDIRECT, INCIDENTAL, CONSEQUENTIAL, SPECIAL, OR EXEMPLARY DAMAGES OR DAMAGES FOR LOST PROFITS, INTERRUPTION, LOSS OF DATA, LOSS OF GOODWILL, WORK STOPPAGE, DEVICE FAILURE, OR MALFUNCTION, OR DAMAGES ARISING OUT OF THE USE OR INABILITY TO USE THE WEBSITE OR SERVICE EVEN IF THE COMPANY HAS BEEN ADVISED OF THE POSSIBILITY OF SUCH DAMAGES. YOU FURTHER ACKNOWLEDGE AND AGREE THAT THE COMPANY MAY CHANGE THE SERVICE IN WHOLE OR IN PART IN ITS SOLE DISCRETION WITHOUT NOTICE TO YOU AND WITHOUT ANY LIABILITY TO YOU WHATSOEVER IN CONNECTION THEREWITH. THIS LIMITATION OF LIABILITY DOES NOT AFFECT COMPANY'S LIABILITY FOR PERSONAL INJURY ARISING FROM ITS NEGLIGENCE, NOR FOR FRAUDULENT MISREPRESENTATION OR ANY OTHER LIABILITY WHICH CANNOT BE EXCLUDED OR LIMITED UNDER APPLICABLE LAW.
12. INDEMNIFICATION
You agree to defend, indemnify and hold harmless the Company and its affiliates, and respective officers, directors, employees and agents from any third party claims, damages, liabilities, costs, and expenses (including reasonable attorney's fees) arising from (i) your use of the Website and Services does not comply with these Terms including negligence and wrongful act; (ii) abusing or infringing third party rights through the Service; and (iii) your breach of these Terms or any applicable law and regulation. This indemnification obligation will survive the termination or expiration of these Terms and the termination of your use of the Website or Services.
13. TERMINATION
You can terminate these Terms and the use of the Website and service at any time. If you wish to terminate your use of the Website or service, you may do so simply by ceasing your use of the website and services or by sending us a request to delete your Account. Once the Account is deleted you will not be able to recover it and if you wish to use the Service again, you will need to subscribe and recreate an Account, therefore, if you believe you will want to use the Service again we recommend you not to delete your Account. We may terminate your access to all or any part of the Website or Services at any time, with or without cause and with or without notice, effective immediately. Such termination may result in the destruction of all information and data associated with your use of the Website and Services. If you were already billed for said last month of membership, you will then receive your last package, however, if you wish to be refunded (in the event that you were billed but the package was not yet shipped) please let us know.
14. DISPUTE RESOLUTION
This Agreement shall be governed by and construed in accordance with the laws of the State of Israel (excluding provisions of conflict of laws) and regarding any dispute arising out of or in connection herewith, you hereby agree to first contact us at support@levhaolam.com and attempt to resolve the dispute with us directly and amicably. If we were not able to resolve the dispute with you, we each agree by these enforceable Terms, to resolve any claim, and unless otherwise required by a mandatory law dispute or controversy arising out of or in connection with or relating to these Terms by binding and exclusively arbitration by shall be referred to a single arbitrator, which shall be appointed by mutual consent of the Parties. If the Parties are unable to agree on the identity of the arbitrator within seven days of a Party's request to appoint an arbitrator, then the decision as to the identity of the arbitrator may be referred by each Party to the Chairman of the Tel Aviv District of the Israeli Bar Association, who shall be authorized to appoint the arbitrator. The arbitration proceedings shall be held in Tel Aviv, Israel. The arbitration and any information and documents submitted therein shall be confidential (subject to each Party's right to apply to court in order to confirm or cancel the arbitrator's award). The arbitrator shall adhere to Israeli substantive law, but shall not be required to adhere to procedural law or law of evidence. The arbitration award shall be reasoned and shall be provided in writing. The arbitration award shall not be appealable. The provisions of this Section constitute an "arbitration agreement" under the Israeli Arbitration Law of 1968.
15. MISCELLANEOUS
These Terms, constitute the entire understanding between the parties with respect to the use of the Website or Service. If any provision of these Terms is held to be unenforceable, such provision shall be reformed only to the extent necessary to make it enforceable and such decision shall not affect the enforceability of such provision under other circumstances, or of the remaining provisions hereof under all circumstances. Failure of the Company to enforce any rights or to take action against you in the event of any breach hereunder shall not be deemed as a waiver of such rights or of subsequent actions in the event of future breaches. These Terms of Use and any right granted herein may not be assigned by you without the prior written consent of the Company.
16. CANCELLING A TRANSACTION:

"Cancellation of a Transaction in accordance with the Consumer Protection Regulations (Cancellation of Transaction), 2010 and the Consumer Protection Law, 1981"
17. CONTACT US:
If you have any questions or concerns regarding these Terms, please contact us at:
Shvut Rachel (Shilo) 44830 ISRAEL
+972-2-6455-424
support@levhaolam.com